Sustainable Tour 2022, il racconto dell'ultima tappa sull'elettrificazione del trasporto urbano
Nell'Auditorium Sacbo di Grassobbio, in provincia di Bergamo, si è tenuta ultima tappa del Sustainable Tour 2022. A confrontarsi sul futuro del last mile delivery DAF, IVECO, Scania e UPS. Intervento dell'Assessore alle Infrastrutture di Regione Lombardia, Claudia Maria Terzi.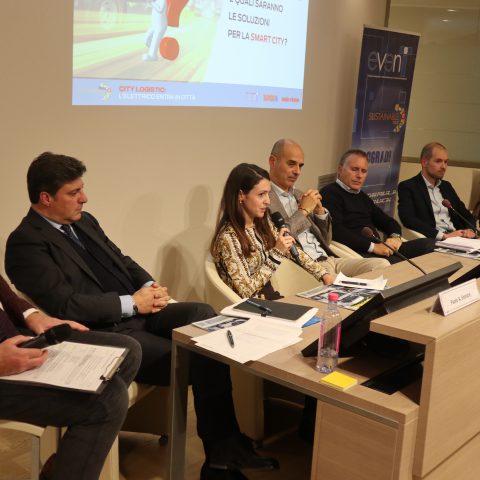 La quarta e ultima tappa degli incontri organizzati da evenT per il 2022 nel contesto del Sustainable Tour si è svolta martedì 22 novembre presso l'Auditorium Sacbo a Grassobbio, la società che gestisce l'aeroporto Caravaggio di Bergamo al Serio. Autorevoli relatori e ospiti di eccezione, con il contributo dei rappresentanti di DAF, IVECO, Scania e UPS hanno parlato e si sono confrontati sul futuro del last mile delivery. Un tema molto caldo e di stringente attualità quando si parla di transizione energetica nella mobilità, con particolare riferimento, nello specifico, al trasporto e alla distribuzione delle merci in città.
Sustainable Tour 2022, i temi al centro del dibattito
Al centro del dibattito, temi quali l'economia green, lo sviluppo sostenibile del territorio e la salvaguardia dell'ambiente nel contesto cittadino, ma non soltanto, in Italia come in Europa, dove la rotta indicata è quella di una dimensione da smart city. È in questo contesto e per questo motivo che sempre più aziende di trasporto stanno implementando nelle proprie flotte veicoli spinti da forme di trazione alternativa, per fare fronte alle necessità di quell'e-commerce che complice la pandemia, ha conosciuto un vero e proprio boom. Sullo sfondo l'obiettivo dichiarato di giungere a una completa decarbonizzazione di ogni forma di trasporto.
La tecnologia dell'elettrico gioca in questo senso un ruolo molto importante, come ha riconosciuto Emilio Bellingardi. «Lo sforzo che si sta compiendo nella direzione dell'elettrificazione», ha detto nel suo saluto introduttivo in qualità di padrone di casa il Direttore Generale di Sacbo, «va senza dubbio premiato, ma anche accompagnato dal punto di vista della logistica». Sulla stessa lunghezza d'onda Claudia Maria Terzi, Assessore alle Infrastrutture di Regione Lombardia, la quale sottolineando in apertura del suo intervento come di fatto «l'elettrico che guarda alla sostenibilità è un tema legato alla nuova idea che abbiamo per le nostre città» ne ha riconosciuto la valenza strategica per un'area, la Lombardia appunto, dove «ogni giorno si muovono 350 mila veicoli, il 60 per cento dei quali in quella sorta di città senza confini che prende la parte più produttiva rappresentata dal triangolo Milano-Bergamo-Brescia».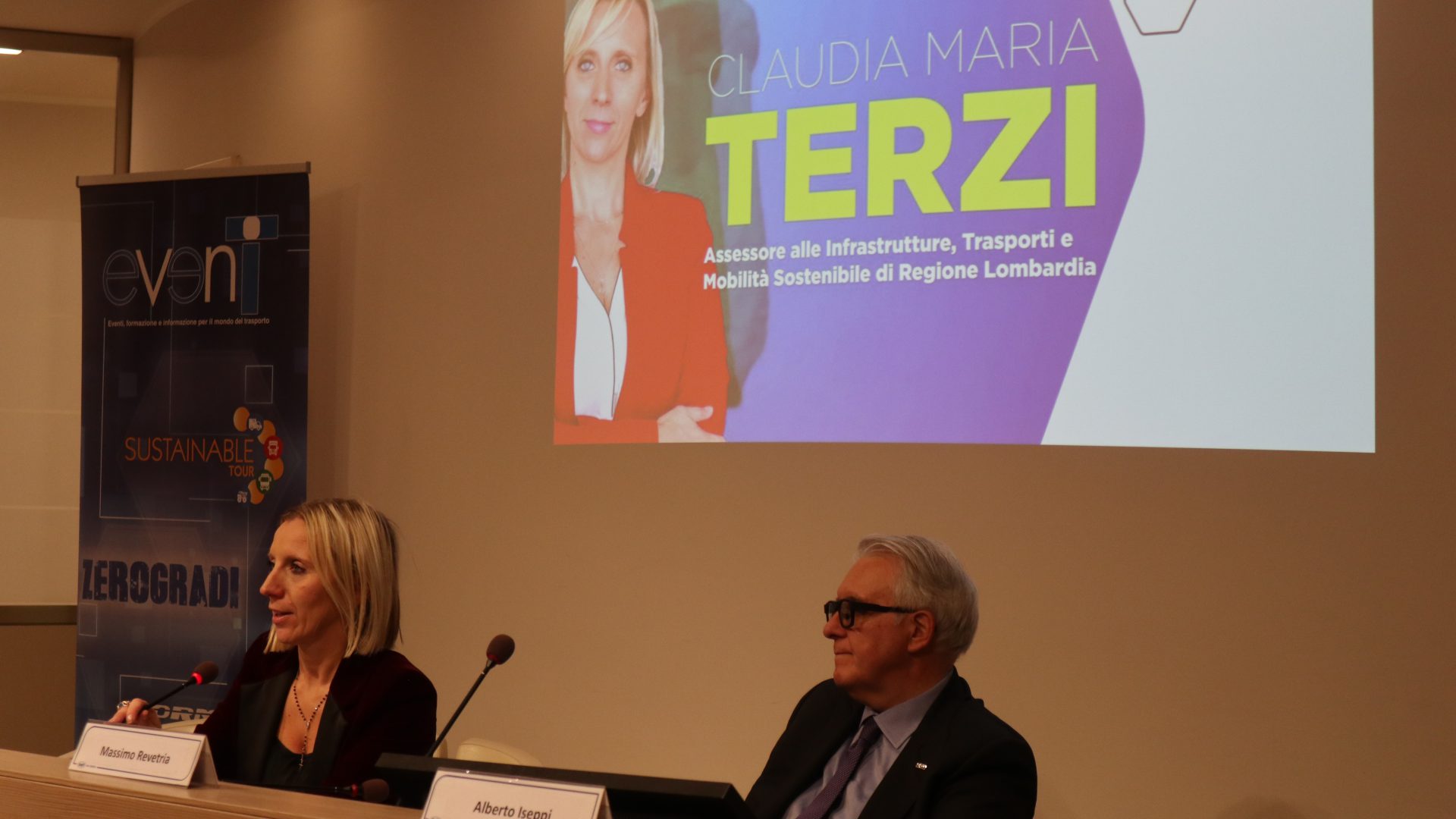 Un po' di numeri sul trasporto merci
A fornire una fotografia più complessiva della mobilità urbana è stato Paolo Rangoni, Referente sostenibilità della supply chain per CSCMP Italy: «In un paese come l'Italia dove ogni giorno si spostano circa 38 milioni di persone e oltre il 70 per cento degli spostamenti avviene su distanze inferiori ai 50 chilometri, i veicoli per trasporto merci costituiscono il 15 per cento del traffico totale, di cui il 60 per cento rappresentato da veicoli fino a 35 quintali. Importante rilevare inoltre come il 90 per cento dei camion si sposta su tragitti inferiori ai 300 chilometri». Nella sua relazione Rangoni ha richiamato l'attenzione su alcuni importanti aspetti quali «l'esplosione dell'e-commerce che pone sfide non procrastinabili per la logistica urbana. Col costante aumento delle consegne dirette, l'ultimo miglio è in continua trasformazione, compresso tra la necessità di tagliare le emissioni e quella di soddisfare le aspettative dei consumatori. Per questi motivi», ha concluso Rangoni, «l'obiettivo di sostituire i sistemi di trazione basati su combustibili fossili con sistemi non climalteranti è sempre più urgente».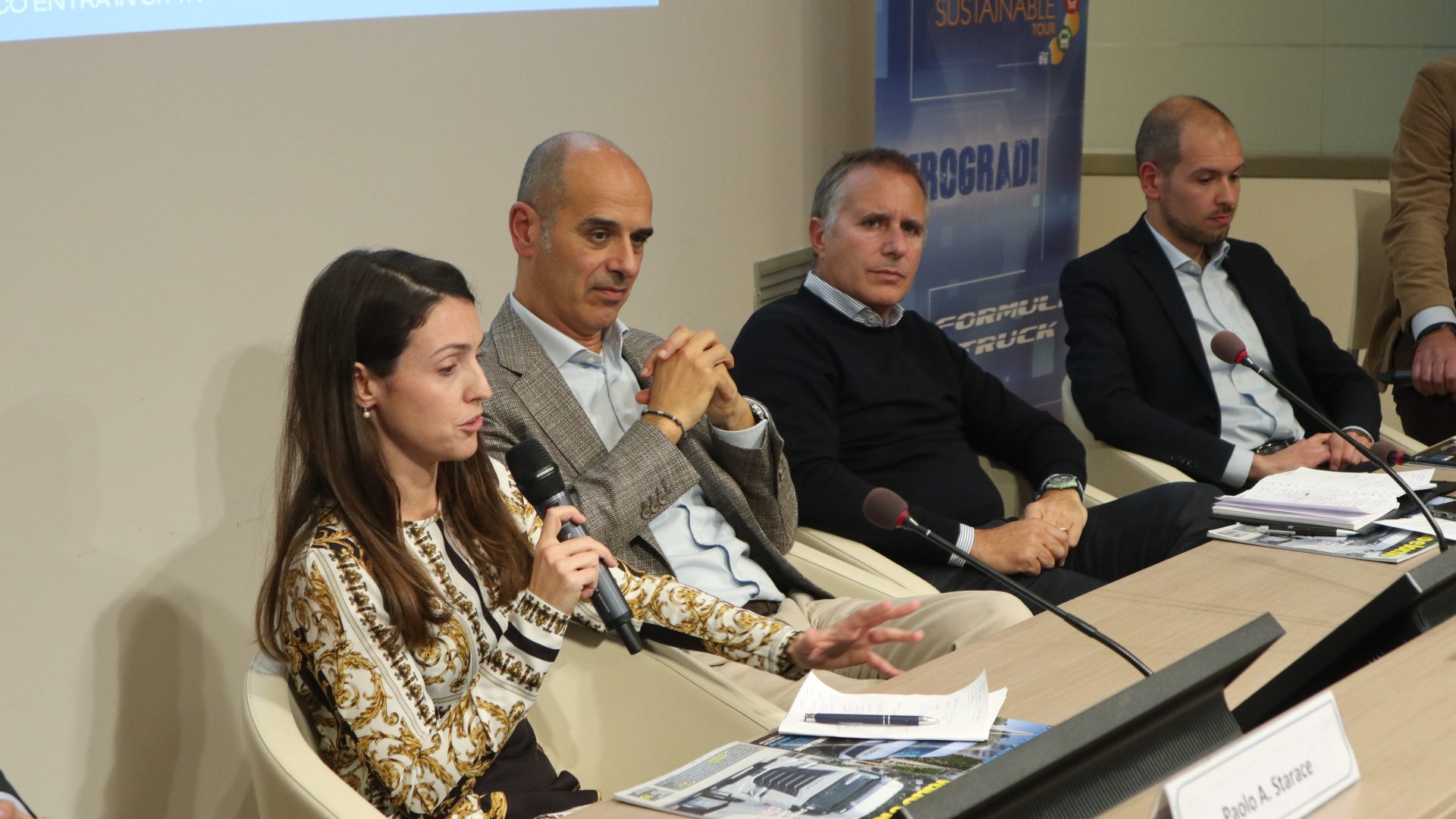 L'elettrico, che secondo Marzia Picciano, Public Affairs Manager di UPS «non è la soluzione ma una soluzione» gioca a questo proposito un ruolo importante. La sua diffusione, per quanto lenta, è in crescita anche tra i mezzi da lavoro e la tecnologia messa in campo dai costruttori è ormai matura. Non mancano tuttavia "colli di bottiglia" che rischiano di vanificare gli sforzi fino ad ora compiuti. «Più che l'autonomia o l'ancora carente rete infrastrutturale», spiega Paolo A. Starace, Amministratore Delegato di DAF Veicoli Industriali, «la barriera d'ingresso è rappresentata dal costo di questi veicoli. Dobbiamo allora essere pragmatici. Per consentire economie di scala abbiamo bisogno di una scintilla, ovvero l'aiuto di Stato». Rafforza il concetto Alberto Iseppi, Head of eMobility Urban and Construction di Italscania, secondo il quale «abbiamo bisogno di un piano di decarbonizzazione con focus specifico sul trasporto merci». A queste voci si aggiunge quella di Iveco, attraverso le parole di Massimo Revetria, Head of Business Line Light Italy Market: «I costruttori stanno facendo il possibile, anche il Governo deve farlo».