Scania sale a 410 cavalli col nuovo motore Lng da 13 litri
Il Grifone accelera sulla strada dell'alimentazione a gas naturale compiendo un deciso passo avanti nell'utilizzo del metano per il trasporto lungo raggio. Ad Ecomondo, mentre lo Scania P Cng veniva incoronato re nella categoria Distribution al Sustainable Truck of the Year 2018, la Casa di Södertälje ha infatti svelato in anteprima mondiale il nuovo motore a gas da 13 litri. Un motore a […]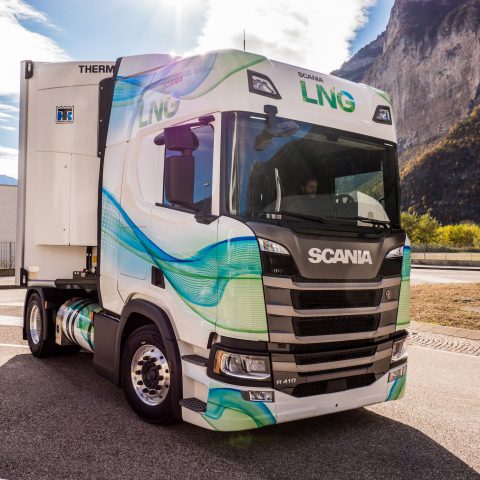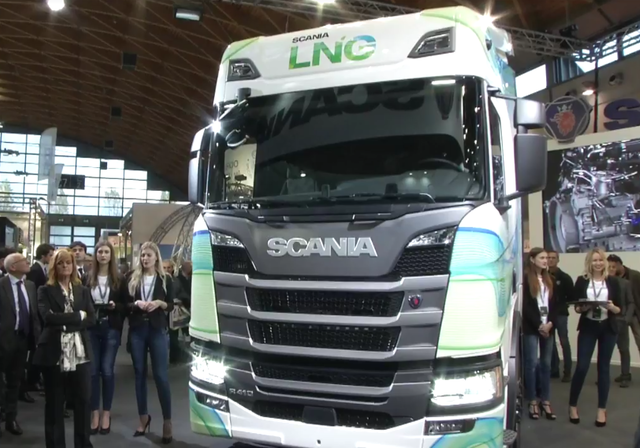 Il Grifone accelera sulla strada dell'alimentazione a gas naturale compiendo un deciso passo avanti nell'utilizzo del metano per il trasporto lungo raggio. Ad Ecomondo, mentre lo Scania P Cng veniva incoronato re nella categoria Distribution al Sustainable Truck of the Year 2018, la Casa di Södertälje ha infatti svelato in anteprima mondiale il nuovo motore a gas da 13 litri.
Un motore a ciclo Otto con candele di accensione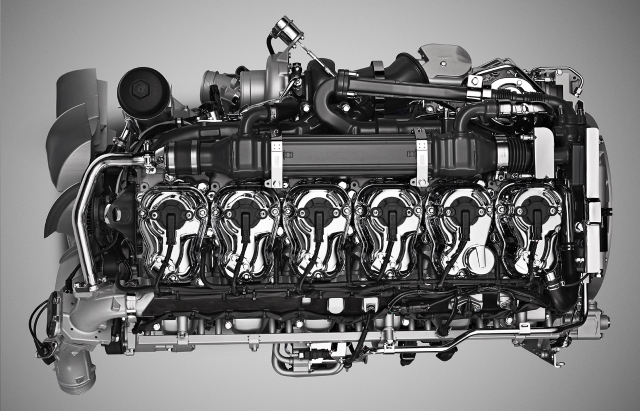 Sviluppato sulla base della convenzionale piattaforma Scania da 13 litri, il nuovo propulsore a metano è un ciclo Otto, con candele di accensione e combustione stechiometrica. Secondo quanto dichiarato dagli ingegneri, l'inedito 6 cilindri a gas è in grado di erogare fino 410 cavalli di potenza e generare una coppia di 204 chilogrammetri.
Per il lungo raggio il Cng cede il posto all'Lng
L'ammiraglia a gas naturale presentata a Rimini è equipaggiata con cambio automatizzato Opticruise e allestita con doppio serbatoio Lng, capace di assicurare un'autonomia di ben 1.100 chilometri. Le valvole del serbatoio sono ruotate all'indietro rispetto alla direzione di marcia, un accorgimento apparentemente semplice ma estremamente importante perché consente di ridurre il rischio di danneggiamenti accidentali.
[fusion_builder_container hundred_percent="yes" overflow="visible"][fusion_builder_row][fusion_builder_column type="1_1″ background_position="left top" background_color="" border_size="" border_color="" border_style="solid" spacing="yes" background_image="" background_repeat="no-repeat" padding="" margin_top="0px" margin_bottom="0px" class="" id="" animation_type="" animation_speed="0.3″ animation_direction="left" hide_on_mobile="no" center_content="no" min_height="none"]
[/fusion_builder_column][/fusion_builder_row][/fusion_builder_container]