IVECO, la nostra prova alla guida dell'eDaily. Il best seller che vuole prendersi tutto
Non un'unica versione ma una gamma riccamente articolata, dal van al cabinato. Non un compromesso rispetto alle configurazioni con motore termico, bensì un modello capace di spingersi fino a 400 chilometri di autonomia. Abbiamo provato su strada il light truck elettrico di IVECO.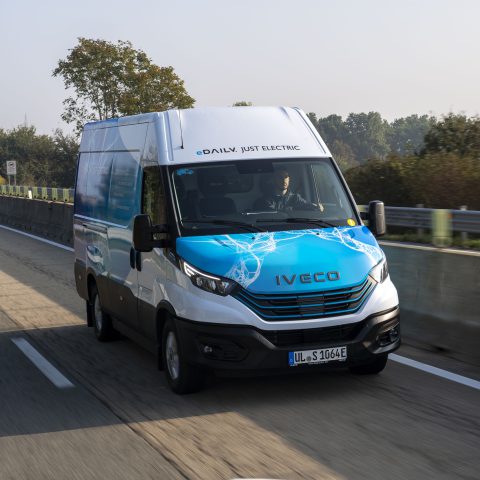 Un paio di mesi dopo la première in quel di Hannover, l'IVECO eDaily scende dalla passerella e mette le ruote su strada per la nostra prova, concedendosi alla stampa internazionale per una prima presa di contatto finalizzata a saggiarne doti e qualità. È vero, si è fatto desiderare, ma oggi che l'attesa è finita, il light van full electric di IVECO non intende perdere tempo. E lo fa con il linguaggio da autentico best seller che da oltre quarant'anni rappresenta un indiscusso riferimento. Perché il commerciale IVECO, anche nella sua declinazione a emissioni zero, vuole proporsi quale front runner in un segmento di mercato che sull'elettrificazione si gioca tutto il suo futuro.
"Elettrico vuole dire futuro", spiega Alessandro Massimini, Head of marketing and product management Iveco truck business unit, "e noi vogliamo rendere l'elettrificazione accessibile a tutti i nostri clienti. Come elemento chiave della strategia di sviluppo  del prodotto e della roadmap di transizione di Iveco, abbiamo progettato eDaily con l'obiettivo di rendere elettrica l'intera gamma mantenendo le caratteristiche per cui il nostro veicolo è celebre: robustezza, affidabilità, versatilità, capacità di carico, prestazioni".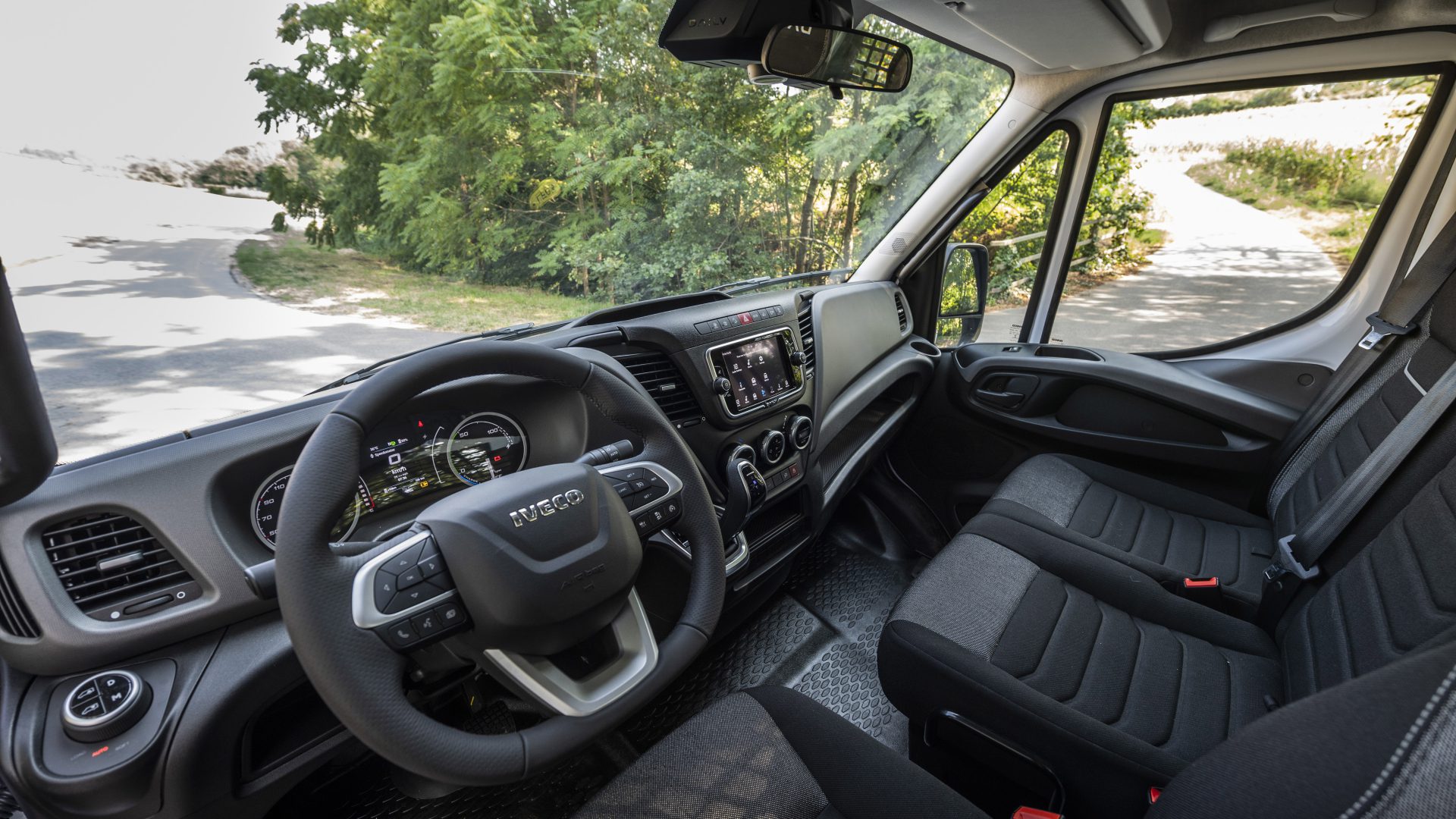 La nostra prima prova con l'IVECO eDaily
Ecco, la prima presa di contatto con l'eDaily serviva proprio a verificare la veridicità di questa affermazione. Ebbene, ancora una volta il campioncino IVECO non solo non tradisce le aspettative, bensì anche nella versione a batterie alza l'asticella dell'efficienza a livelli assoluti, senza compromessi in termini di rendimento, comfort, sicurezza, prestazioni ed equipaggiamento.
E lo fa, l'IVECO eDaily, non limitandosi a mettere in campo un'unica versione 'prendere o lasciare', bensì offrendo un'articolata gamma che prevede configurazioni van e cabinato e crew cab con pesi da 3,5 a 7,2 ton, ruote singole (da 3,5 a 4,25 ton) o gemellate (da 4,25 a 7,2 ton), differenti altezze e lunghezze di passo (da 3.000 a 4.100 mm per i van, da 3.000 a 4.750 mm per i cabinati), volumetrie di carico fino a 20 metri cubi.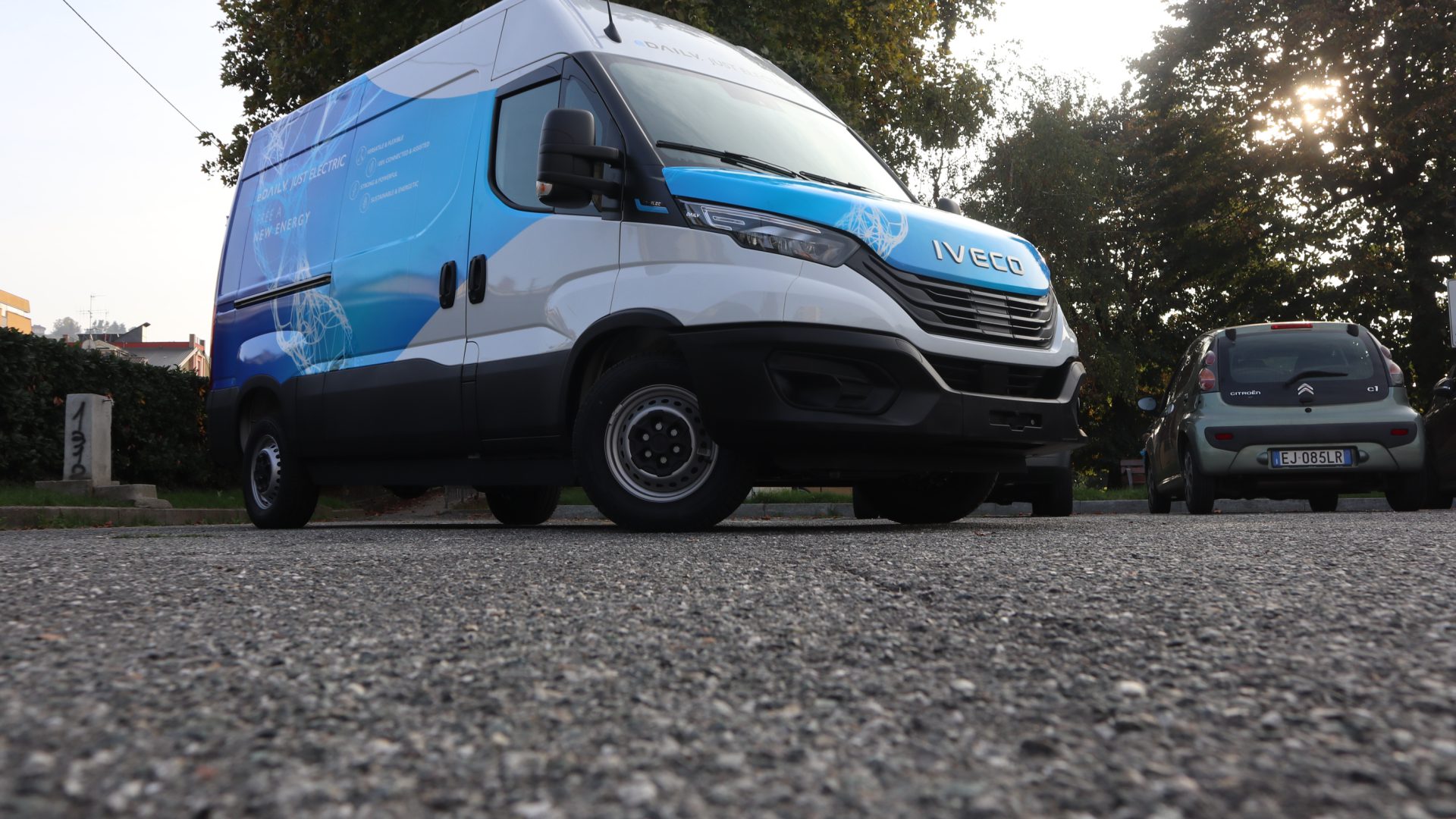 Powertrain e autonomia garantita
Il motore elettrico riceve energia da batterie modulari di 37 kWh di capacità ciascuna, ad elevata densità energetica (265 wattora/kg per ogni cella) e capacità sfruttabile del 95 per cento. Nelle versioni dell'eDaily dotate di un'unica batteria la potenza erogata è di 136 cavalli, che sale alla soglia dei 190 nelle versioni equipaggiate con due o tre moduli.
L'autonomia? In tutti i casi più che abbondante per le mission quotidiane, con IVECO che dichiara fino a un massimo di 400 chilometri nel ciclo urbano: distanza che toglie qualsiasi ansia da ricarica. A proposito, per il pieno c'è la solita ampia ancorché classica gamma di soluzioni. E con la fast charge a 80 kilowatt si recuperano cento chilometri di autonomia in mezz'oretta.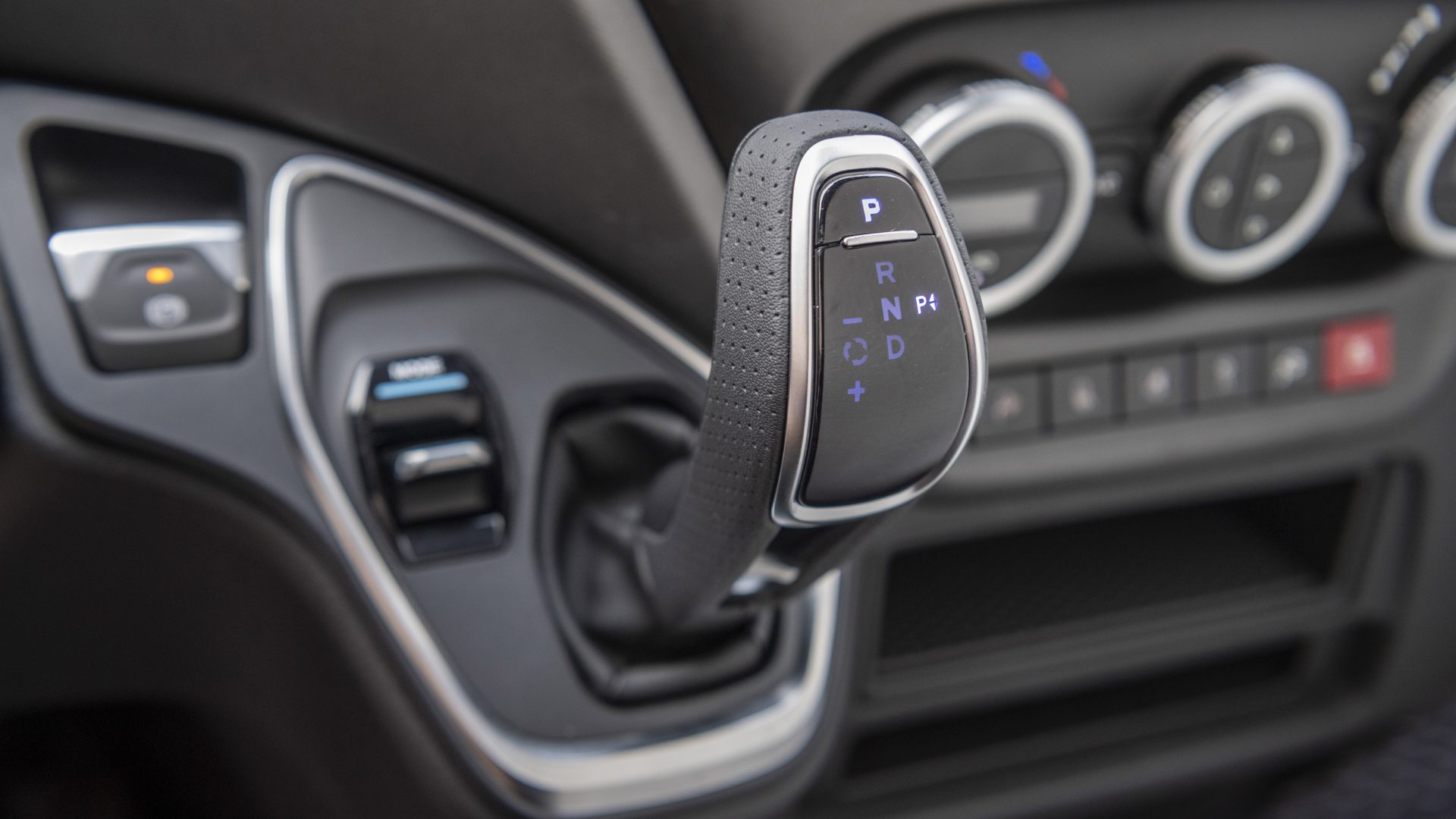 Si ottimizza col programma Eco
Vado e Torno ha saggiato nei dintorni di Torino la versione 38S 14Ev (dunque 3,8 ton, ruote singole, 190 cv) equipaggiata con due batterie. Un'esperienza, per quanto breve, che ha confermato le doti del Daily anche in versione full electric. Decisamente apprezzabili comfort e silenziosità, spunto e guidabilità, cui si aggiungono due chicche: il Driving mode selector che consente di ottimizzare la gestione dell'energia scegliendo tra le modalità di marcia Natural, Power, Eco. One-Pedal drive consente invece di gestire la decelerazione col solo acceleratore.