Scania 25 P Bev, sì è tutto vero. La nostra prova del vincitore dello STY 2022
Non è un concept, e nemmeno un prototipo. Scania Bev è una vera e propria gamma, già disponibile, che allarga anche ai truck di taglia media il concetto di trasporto e distribuzione in città e non soltanto, con veicoli full electric. Senza alcuna rinuncia in termini di prestazioni e rendimento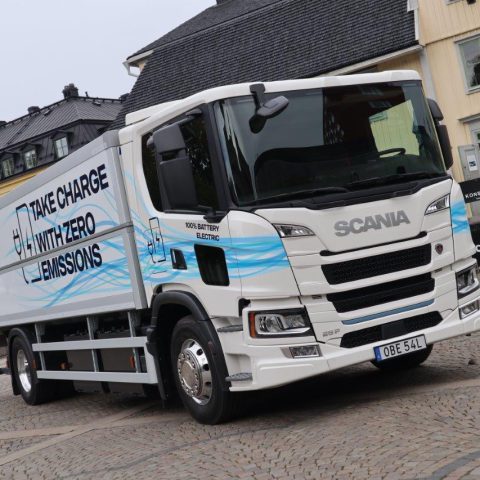 Scania 25 P Bev. In un mondo dell'autotrasporto in cui il diesel continua a fare la voce del padrone prendendosi la maggior quota del mercato, l'elettrico, diciamolo, fa storcere il naso. Convince a metà. Ed è troppo poco per pensare di rubare quote di penetrazione al propulsore termico. Si dice che sì, è vero, assicura godibilità di guida e lo spunto è molto più brillante. Ma poi c'è la questione del peso e dell'autonomia, ritenute entrambe voci penalizzanti perché il full electric possa fare presa, ad esempio nel segmento della distribuzione urbana e regionale.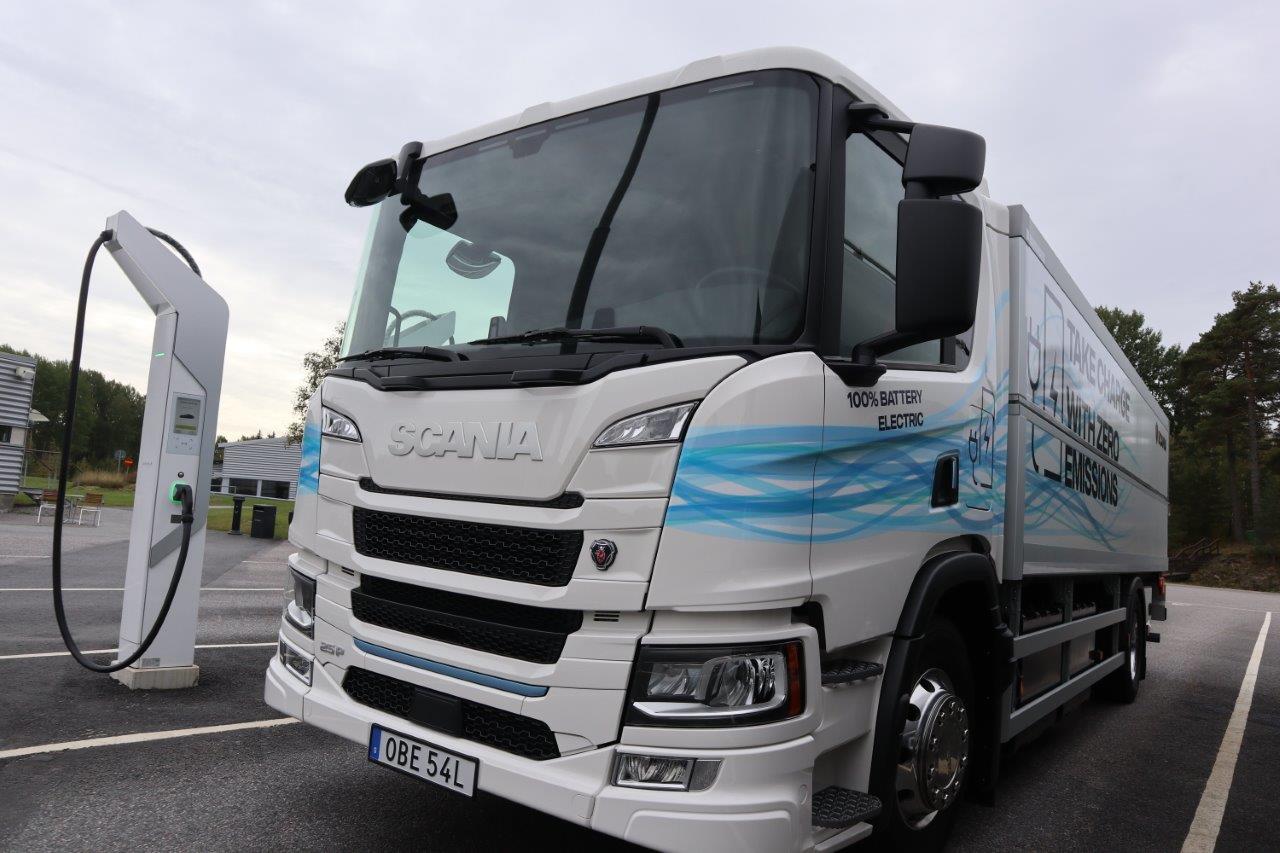 Lo Scania Bev scaccia i preconcetti
Non che quanto sopra sia privo di verità oggettive, tuttavia lo Scania 25 P Bev (vincitore del Sustainable Truck of the Year 2022 nella categoria "Distribution") è la prova provata che sì, non soltanto l'elettrico si può fare, ma che la distribuzione urbana e regionale completamente carbon neutral è qualcosa di più di una prospettiva per le prossime generazioni di autisti. Piuttosto sono il futuro già oggi, pronto a scardinare vecchi convincimenti, e con le carte in regola per non temere confronto alcuno con la tradizione.
In questa certezza c'è tutta la storia e l'hi-tech di Scania. Costruttore che non ha mai fatto dell'elettrico, così come anche di altre soluzioni alternative al diesel, il solo paladino della sostenibilità ambientale in chiave carbon free. Per Scania, infatti, il full electric è una delle opportunità. La scelta sull'indirizzo tecnologico sul quale puntare, spetta alla clientela.
310 cv e 250 chilometri di autonomia
Che con la serie Bev può disporre di una vera gamma, proposta come carro a 2 o 3 assi con due cabine (P e L) e passi da 3.950 a 5.750 mm. Il cuore del più silenzioso dei truck del Grifone è un'e-Machine che integra elettronica di potenza, motore elettrico (310 cv con 398 cv di picco e 224 kgm di coppia massima), e cambio a due rapporti (Ge 21 S 21).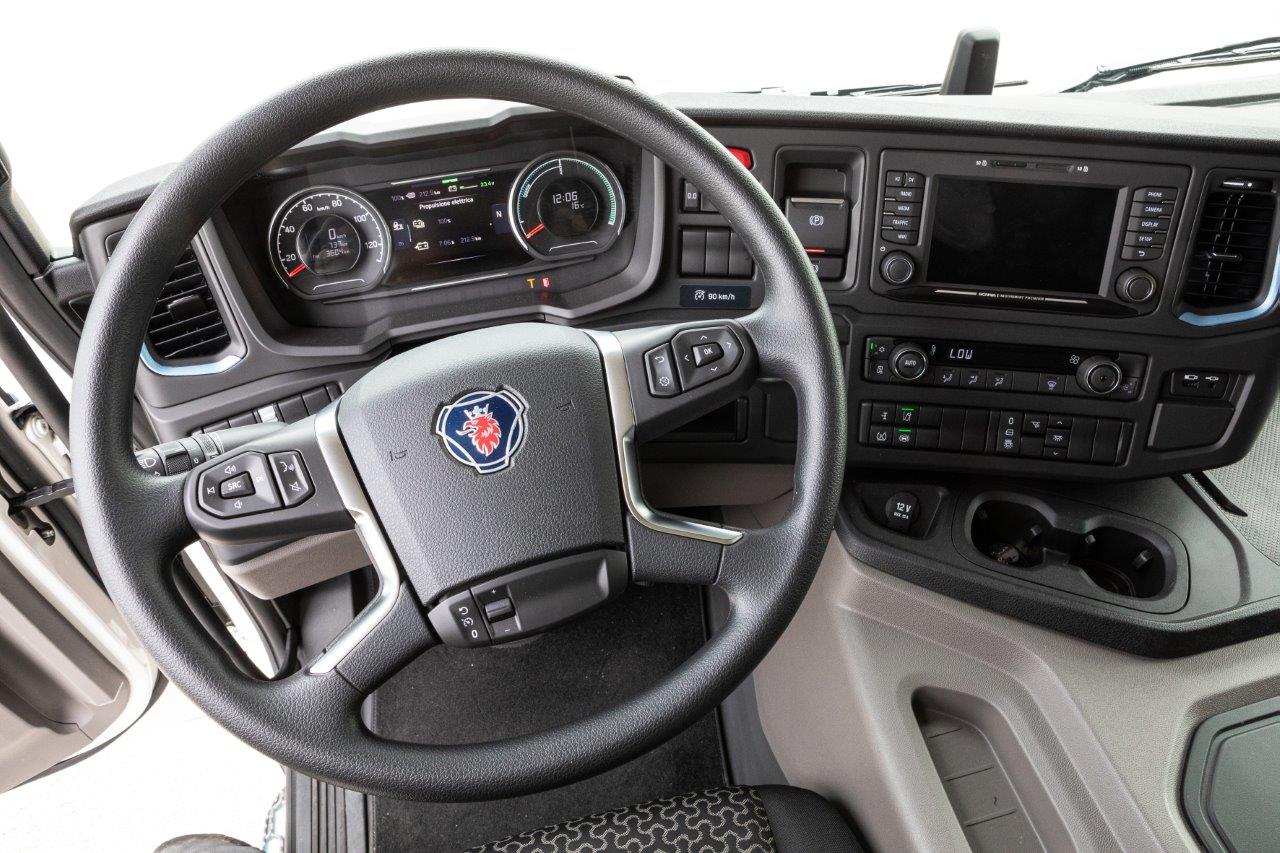 L'unità trae energia da un pacco batterie agli ioni di litio (con struttura in alluminio e sistema di raffreddamento per massimizzare la performance delle celle) a 5 oppure 9 moduli, montate lateralmente, nel passo, e sotto la cabina, rispettivamente corrispondenti a un'autonomia di marcia fino a 100 chilometri nel primo caso e 250 con la soluzione di maggiore capacità. Ce n'è d'avanzo per assicurarsi l'operatività quotidiana senza preoccupazioni.