La strategia di Continental per la gestione delle flotte. Intervista a Ralf Benack, Head of Fleet Solutions EMEA
Una visione olistica, quella di Continental per il supporto dei clienti nella gestione delle flotte, che poggia sui diversi pilastri del portafoglio prodotti del costruttore tedesco: expertise sui pneumatici, service, connettività e dati.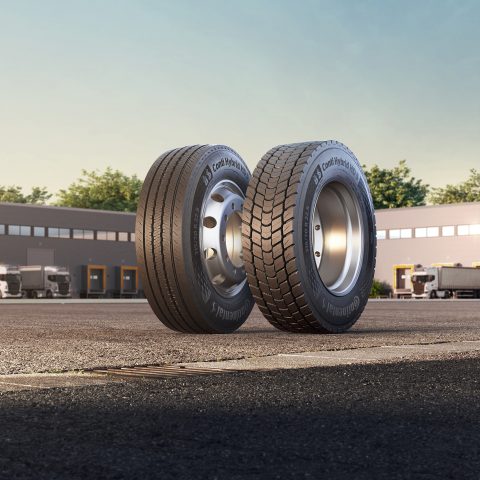 Una visione olistica, quella di Continental per il supporto dei clienti nella gestione delle flotte, che poggia sui diversi pilastri del portafoglio prodotti del costruttore tedesco. I pneumatici, innanzitutto, con una visione inevitabilmente proiettata ai veicoli con trazioni alternative che vedremo sempre di più nei prossimi anni. I prodotti digitali, o meglio, la commercializzazione di hardware IoT come il sistema ContiConnect – con la presentazione a Siviglia, il mese scorso, della versione 2.0 – unita alla capacità di rilevare e gestire i dati sullo stato dei pneumatici. Infine, un approccio prettamente consulenziale che parte dal presupposto di un rapporto di fiducia con il gestore delle flotte, di qualsiasi dimensione esse siano.
Continental per le flotte: la filosofia LODC
Tutto questo (e altro ancora), Continental l'ha racchiuso sotto l'acronimo LODC (Lowest Overall Driving Costs), che identifica la filosofia del gruppo ed è riassumibile con l'idea di incrementare il più possibile l'efficienza complessiva del veicolo partendo dall'expertise sui pneumatici. Che non sono affatto un dettaglio se si pensa che – calcoli effettuati da Continental – proprio i pneumatici hanno un impatto sul 53% dei costi operativi delle flotte. A Siviglia, nel corso dell'evento di lancio della nuova gamma Conti Hybrid 5 per il trasporto regionale nel settore truck e della gamma Van Contact A/S Ultra all seasons per i veicoli commerciali leggeri, abbiamo incontrato Ralf Benack, Head of Fleet Solutions EMEA di Continental.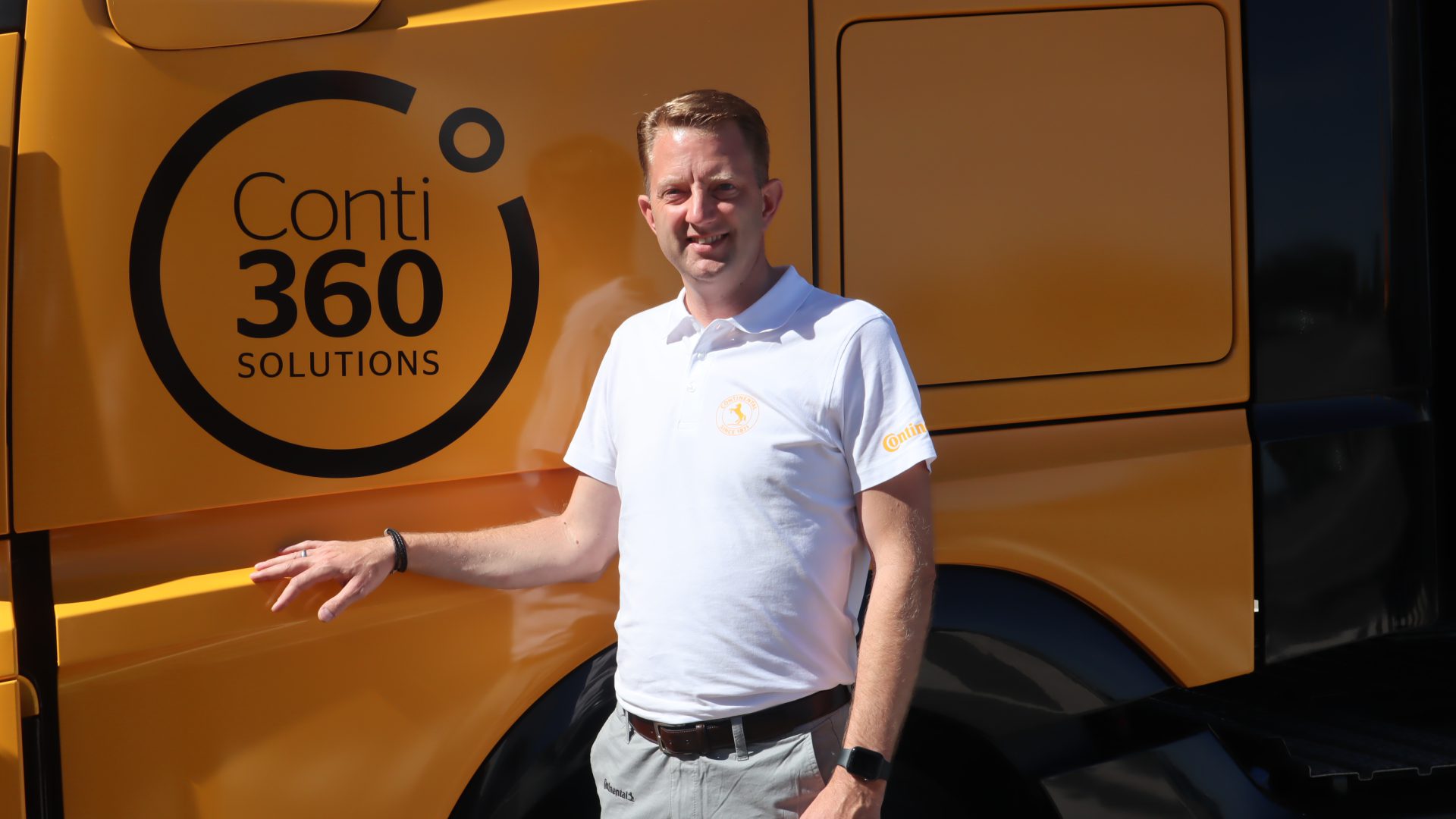 Che aspettative nutrite sulla nuova generazione di pneumatici che avete presentato a Siviglia?
"I pneumatici della Generation 5 hanno un design completamente e sono una risposta alle condizioni sfidanti del mercato. Vogliamo davvero sostenere i nostri clienti nei loro sforzi per risparmiare e rendere le operazioni più efficienti. Il pneumatico è stato progettato appositamente per le caratteristiche del trasporto regionale, dove si hanno frequenti start and stop, rotatorie e talvolta distanze più lunghe. Insieme al mio team faremo di tutto per mantenere la 'promessa LODC' che abbiamo fatto".
Operare per favorire la transizione energetica
Come può un operatore come Continental sostenere la transizione energetica dei proprietari di flotte?
"Possiamo notare che le flotte stanno gradualmente cambiando il loro parco veicoli, passando dai veicoli tradizionali, con motore a combustione interna, a quelli elettrici. Devono anche capire cosa questo implica per le loro operazioni quotidiane, perché la gestione di questi veicoli non è la stessa rispetto a ciò che abbiamo visto finora. È qui che noi come Continental possiamo intervenire nel nostro ruolo di partner".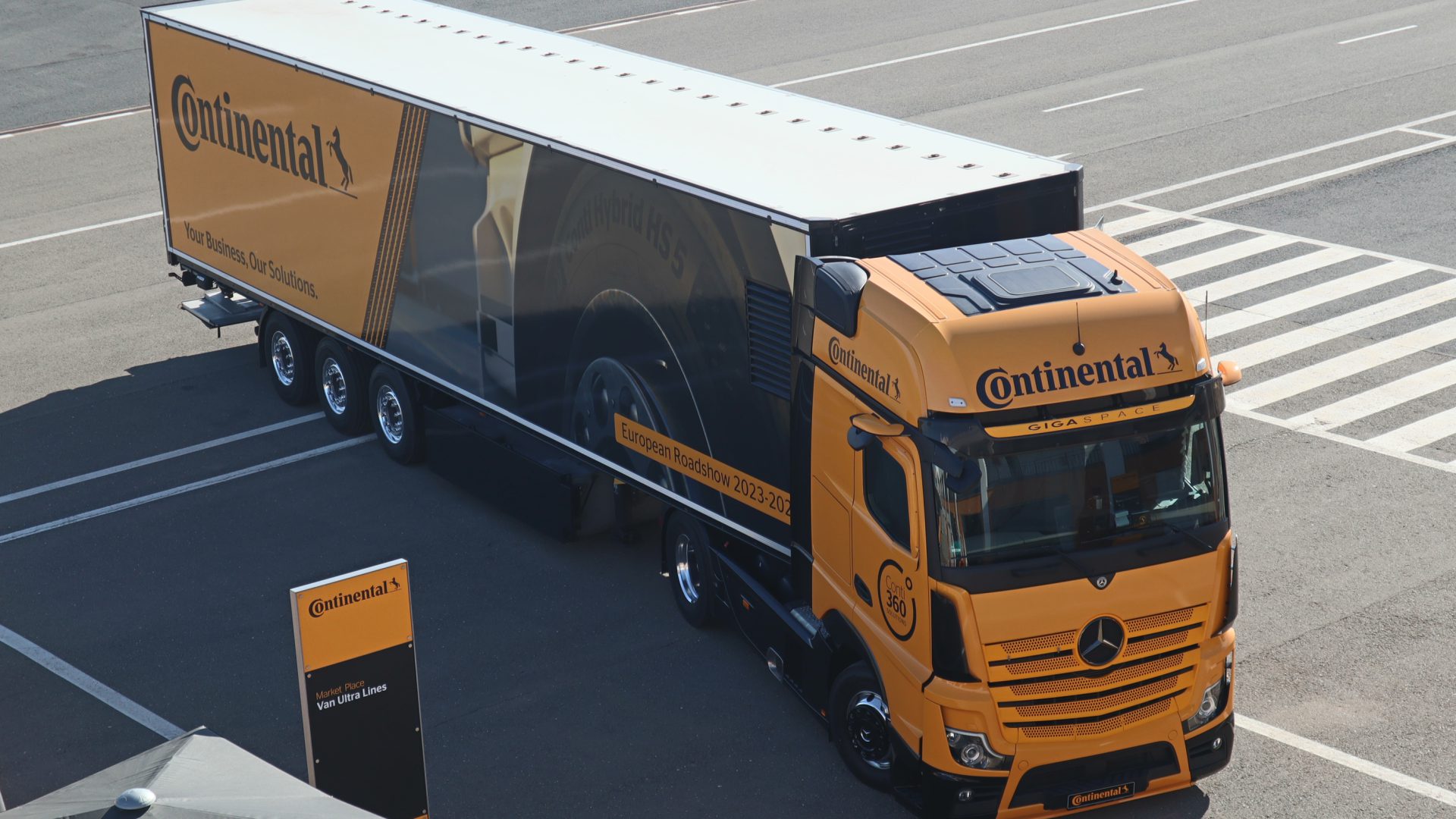 Un approccio consulenziale, quindi.
"Conosciamo molto bene entrambe le tipologie di veicoli e sappiamo anche qual è l'impatto dei pneumatici su queste flotte. Possiamo quindi supportare i clienti nella scelta dei pneumatici giusti per i loro veicoli. Stiamo, poi, anche sviluppando pneumatici specifici per i veicoli elettrici.
Faccio l'esempio di un autobus urbano. Abbiamo prototipi di pneumatici in grado di rispondere al meglio alle esigenze di questi veicoli. Possiamo anche fare quello che chiamiamo "fleet profiling", cioè capire cosa fa effettivamente il veicolo ogni giorno. Pensiamo sia una grande opportunità per l'elettrificazione e la connessione digitale dei veicoli".
Dal suo punto di vista, a che punto siamo nella transizione energetica nel settore truck and van? Cosa potrebbe succedere nei prossimi 5 anni?
"Mi aspetto che l'elettrificazione proceda rapidamente. I governi sostengono la sostenibilità e molte flotte devono dimostrare ai loro clienti che utilizzano veicoli a zero emissioni di CO2 o più ecologici. La motivazione è molto alta, forse nel segmento dei furgoni più che in quello dei camion al momento. Le consegne dell'ultimo miglio sono un settore in cui l'elettrificazione può prendere realmente piede".