Sustainable Tour 2019, la 2ª tappa nel segno della 'smart city'
Una società in continua e rapida evoluzione, città sempre più grandi dove oggi come mai in passato va concentrandosi la crescita demografica al punto da stimare che nel 2030 oltre il 60 per cento della popolazione vivrà negli agglomerati urbani, l'e-commerce cresciuto nell'ultimo periodo in doppia cifra, la necessità di adottare sistemi smart, il trasporto […]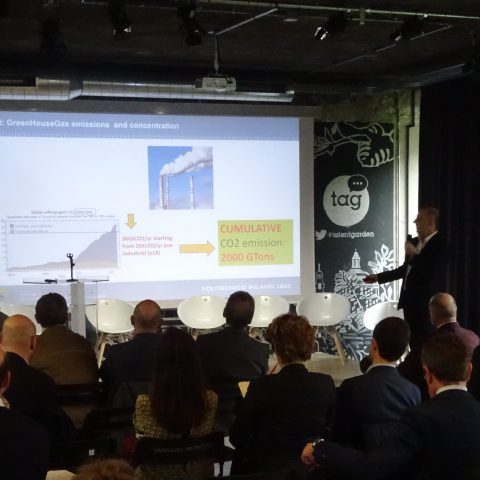 Una società in continua e rapida evoluzione, città sempre più grandi dove oggi come mai in passato va concentrandosi la crescita demografica al punto da stimare che nel 2030 oltre il 60 per cento della popolazione vivrà negli agglomerati urbani, l'e-commerce cresciuto nell'ultimo periodo in doppia cifra, la necessità di adottare sistemi smart, il trasporto e la distribuzione delle merci e le sfide sociali, ambientali ed economiche connesse.  Di questo e non soltanto si è parlato venerdì 12 aprile a Milano nel convegno "Big data, e-commerce, elettrico, la sfida del trasporto nella smart city", svoltosi al Talent Garden, la più grande piattaforma fisica di networking e formazione per l'innovazione digitale.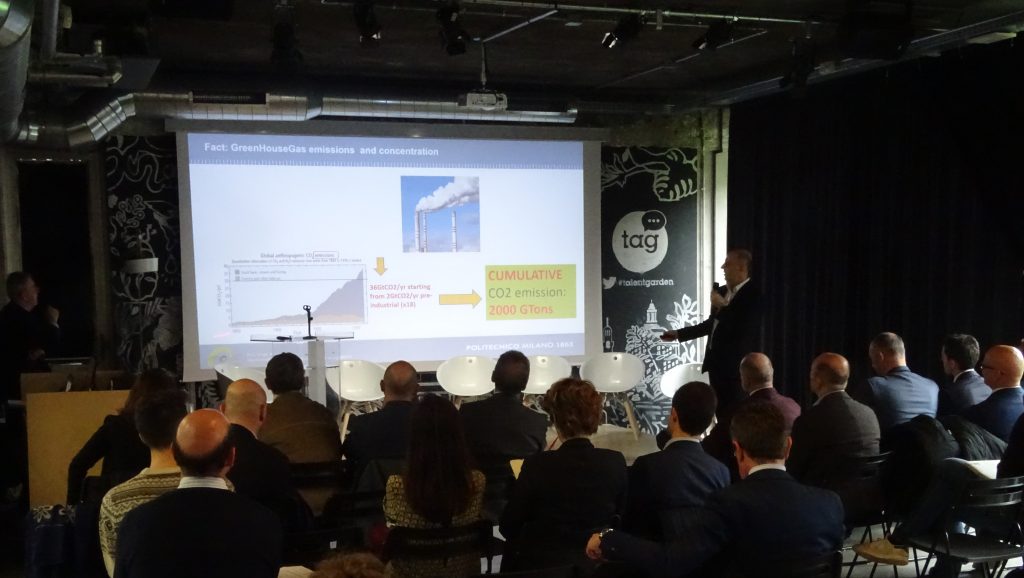 Si è trattato della seconda tappa (dopo quella inaugurale a Verona, in occasione del Transpotec) del Sustainable Tour, un viaggio non soltanto virtuale attraverso l'Italia organizzato da Vado e Torno per raccontare le realtà, i progetti e a tratteggiare gli orizzonti futuri delle aziende protagoniste del mondo dell'autotrasporto. 
Introdotto da Maurizio Cervetto, Direttore di Vado e Torno, e moderato da Paolo Volta, il convegno, andato in scena nella cornice di Milano Design Week (9-14 aprile), si è aperto con l'intervento del prof. Sergio Savaresi del Politecnico di Milano che ha fotografato l'attuale scenario della mobilità e dei trasporti, ipotizzando i probabili scenari del futuro. Non senza qualche sorpresa. Analizzando infatti dati e tendenze correlate allo sviluppo delle tecnologie e delle infrastrutture, Savaresi ha prospettato come maggiormente probabile per il «futuro a medio termine, diciamo entro i prossimi trent'anni, una svolta all'idrogeno piuttosto che l'affermazione dell'elettrico» come alternativa sostenibile al gasolio.
Sustainable Tour 2019, la sostenibilità non è un opinione
Prima Fabrizio Buffa di Iveco, quindi Ernesto Rossi di Scania hanno poi spostato il focus sulle rispettive realtà di prodotto, analizzate ovviamente sotto il profilo della sostenibilità. Buffa ha sottolineato le ottime performance, in termini di rendimento, prestazioni e vendite sul mercato, dello Stralis alimentato a Lng (gas naturale liquefatto) sostenendo peraltro «che sarebbe possibile abbattere la CO2 in maniera ancora più importante, nella misura del 95 per cento rispetto a un Euro 6 a gasolio, ricorrendo al biometano».
Rossi ha invece posto l'accento su «connettività, elettrificazione e guida autonoma, ovvero i trend del futuro» mettendo altresì in evidenza «l'impegno Scania per un trasporto sempre più efficiente, sicuro e sostenibile a salvaguardia dell'ecosistema», e non mancando naturalmente di sottolineare l'importanza della sperimentazione attualmente in atto in tre zone della Germania con 15 esemplari del cosiddetto tir elettrico.
Danielte Testi, Presidente dell'associazione Logistica Sostenibile, ha presentato i risultati di un interessante sondaggio dal quale emerge un'ancora insufficiente percezione del concetto di sostenibilità da parte dei consumatori, auspicando per il futuro «un consumatore più attento e consapevole» anche riguardo le modalità di trasporto dei prodotti.
Sustainable Tour 2019, i diversi attori protagonisti della smart city
Roberto Nocertino, Sharing City Project Manager del Comune di Milano ha illustrato contorni e caratteristiche dell'iniziativa Sharing Cities finanziata dal programma H 2020 della Ue, mentre Andrea Cerino, Responsabile Sviluppo Business e Contatti di Infoblu (società dal 2018 sotto il controllo di Telepass) ha parlato di informazione e servizi integrati per una mobilità sostenibile.
A completare il ricco programma di interventi, Emanuele Frezza, che ha spiegato come Ups Italia, di cui è Public Affairs manager, affronta l'ultimo miglio; Pierpaolo Bonanni, Digital Trasformation di Microsoft che si è soffermato sul tema Smart City ed e-commerce nell'era Big data, mentre Serena Sessa, di Bomi Group ha portato all'attenzione dei presenti l'esperienza di questo importante operatore logistico del settore Home Care che serve oltre 45 mila pazienti.
In archivio gli appuntamenti di Verona e Milano, la terza e ultima tappa del Sustainable Tour 2019 si svolgerà a Rimini, nell'ambito di Ecomondo (5-8 novembre) in concomitanza con la premiazione del Sustainable Truck of the Year 2020.